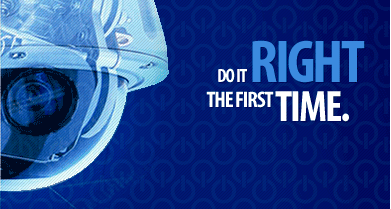 Every project is unique. Contact our friendly staff today and we'll help answer ques-tions you may have and find the perfect solution for you and your company.

Video Surveillance
We take Security seriously at LoVo. If you are looking for market leading hardware and software vendors, then look no further.

LoVo is capable of installing all types of Video Surveillance solutions, and the customer's best interest is our main priority. If LoVo has a chance to design a Video Surveillance system from the ground up, we look at all factors from a non-partisan point of view, including the building construction, customer's IT infrastructure, existing CCTV, PTZ pros and cons, among a list of other variables dependent upon the customer's unique environment.

What we try to do at LoVo is design and implement a solution that meets the customer's needs and at the same time is a long term solution that is non-proprietary, scalable, and works on all industry standard hardware and software.

Our two primary manufacturers we rely on are Axis Cameras and Salient Systems Software.



Our Services
CCTV
DVR/NVR
Monitored
Remote Web Access
Motion Activated
Analog and / or IP
Multi-Site
Open Architecture
Industry links
Our Brochures & Flyers
Proudly serving Lexington, Richmond, Winchester and the rest of Central Kentucky since 2006.